Amongst other duties, Ryan McCourt is the General Manager for the Equipment Yard at McCourt Construction.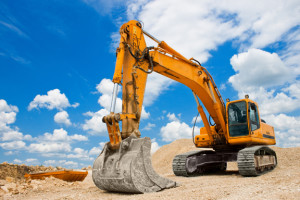 Under this title, Ryan McCourt is responsible for coordinating all equipment repairs, equipment rentals, equipment utilization, as well as all equipment sales and purchases. The large and versatile equipment fleet for McCourt Construction is conveniently located at a central garage in South Boston.
Equipment available for rent includes:
Heavy Equipment

For big projects, McCourt Construction has a wide variety of heavy equipment to help you get the job done safely and efficiently. Heavy equipment available at McCourt Construction includes Vibratory Rollers, Front Loaders, Bull Dozers, Backhoes, Wheeled Excavators, and more. All of the heavy equipment at McCourt Construction is EPA Tier 4 Certified.
Small Equipment

Small equipment is also readily available for rent at McCourt Construction to add some ease and convenience to your projects. The small equipment carried by McCourt Construction includes air compressors as well light towers.

Trucks & Speciality Equipment

Trucks and other specialty equipment available for rent at McCourt Construction include Track Mounted Rock Saws, Trailers, Tri-Axle Trucks, as well as Work Platforms. This equipment is useful for a wide variety of construction projects, both large and small.